Skin Coloured A4 Card – Pack of 6 Assorted Shades of Skin Tone Coloured Card
SHIPPING SUMMARY
free shipping on orders over £50.
If your struggling to find that elusive skin coloured card for your art project, early years setting or classroom – this is the pack you need, our skin tone card pack contains 6 shades of card made to cover a range of skin colours.

Great for educational settings learning about the human body.

The card is thin, 160gsm, so easy for small hands to cut out, but will also withstand the addition of stuck items such as fabric, wool, buttons etc.

The card is uncoated, double sided; perfect for drawing & colouring with pencils, crayons, or paint.
Craft idea – Use this skin tone construction paper to create people or models, then style them in your choice of fashion fabric!
View full details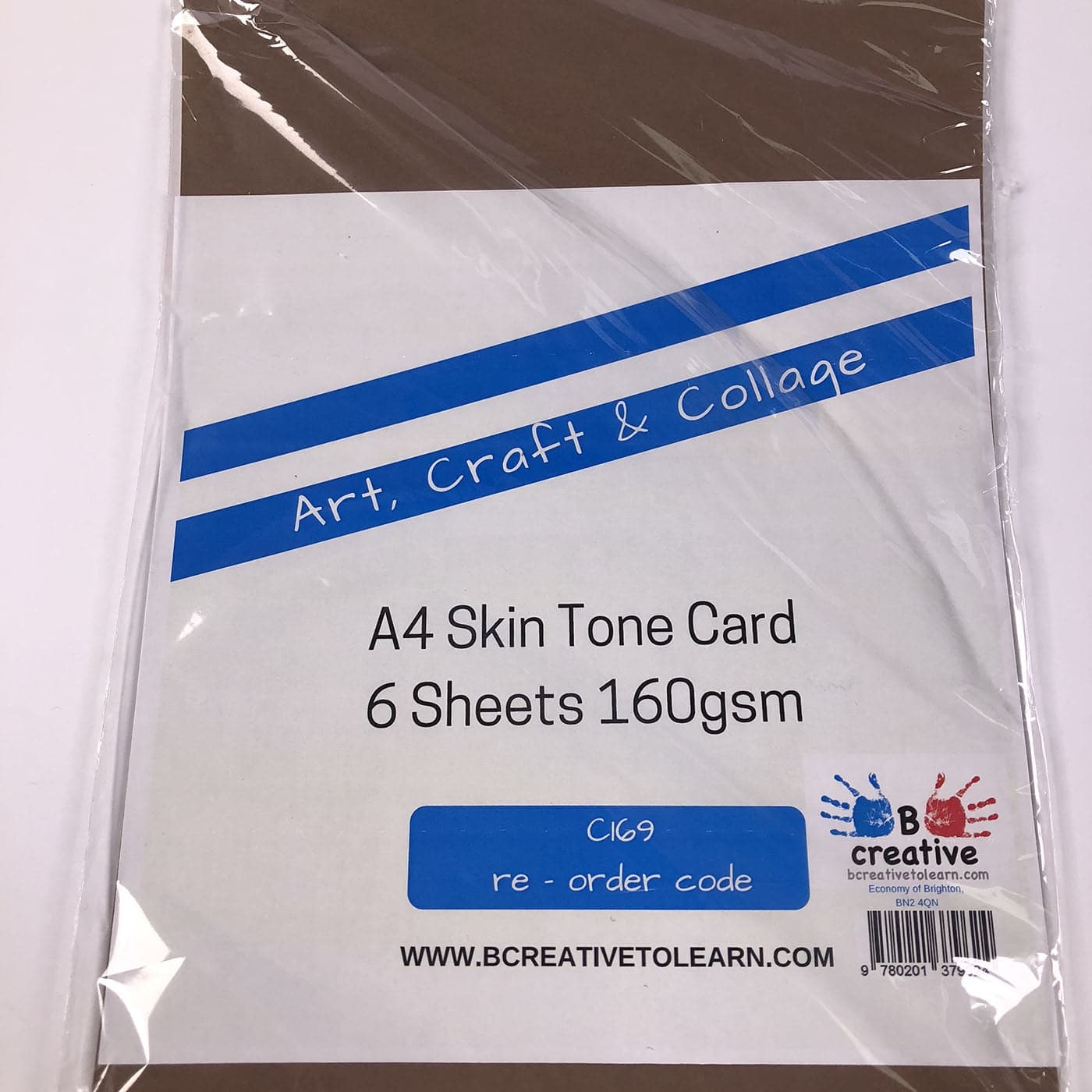 Skin Coloured A4 Card – Pack of 6 Assorted Shades of Skin Tone Coloured Card

Free Delivery on Orders over £50