A4 Recycled Brite Card 285gsm Choose Quantity
SHIPPING SUMMARY
free shipping on orders over £50.
This 100% recycled bright colour card mix is what you need in your setting's store cupboard!

At 285gsm ( about 340 micron) we class this card as a thick card, suitable for scrapbooking, cutting, shadow puppets and paint works!

Our bright card will also feed through most printers (check out your printers specs!)

A super bright pack of five colours - yellow, orange, green, blue and red - will be perfect for your children's little fingers to create bright and unforgettable birthday cards.

Quick idea! - why not use our crazy cut scissors to cut different pattern shapes!
View full details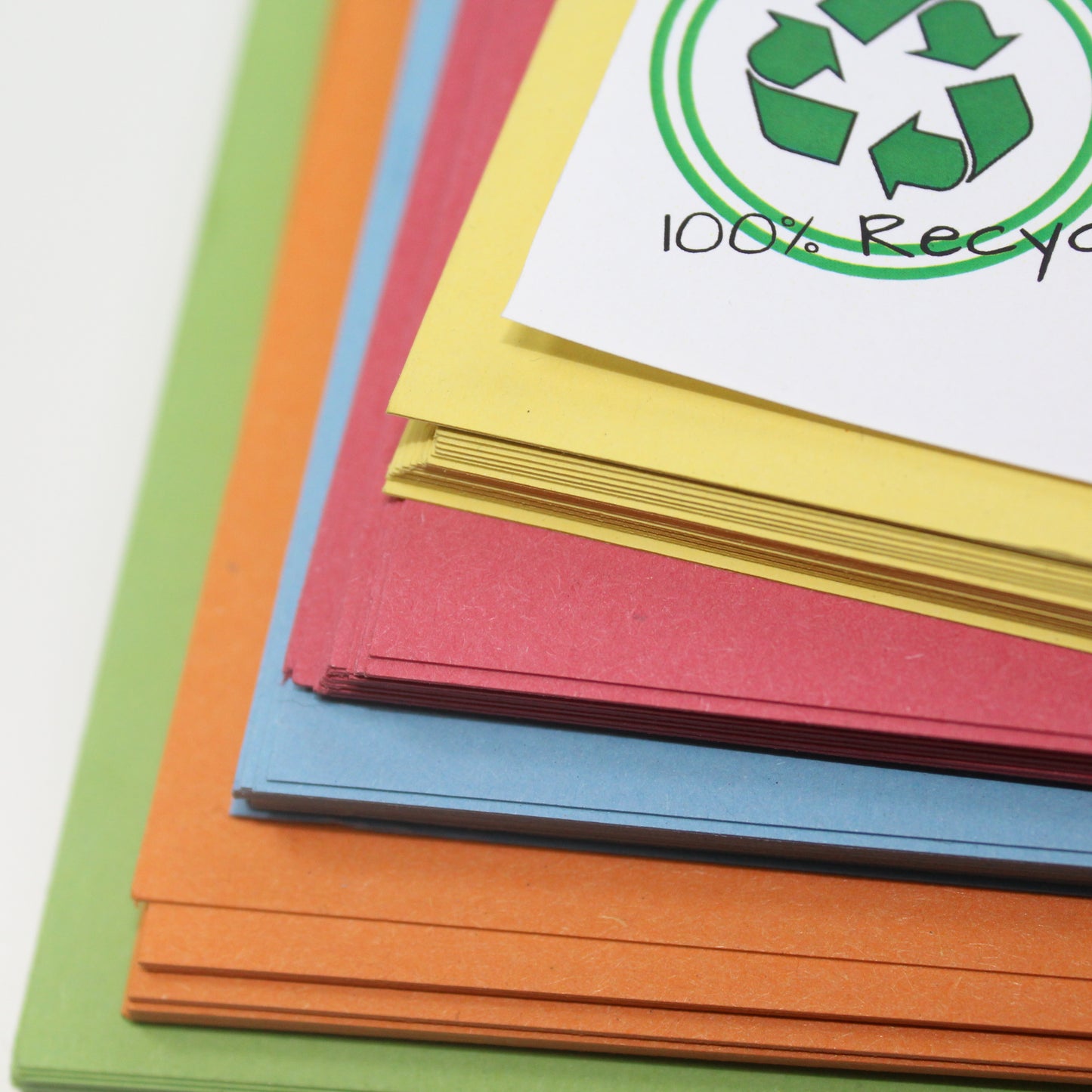 A4 Recycled Brite Card 285gsm Choose Quantity

Free Delivery on Orders over £50