Make Your Own White Craft Crown Party Hats
SHIPPING SUMMARY
free shipping on orders over £50.
A creative pack of white, make your own craft crown party hats, made from a strong yet bendable card in 6 different styles.

These plain party hats are ready to be decorated for any celebration, such as an adult party, kids birthday party, costume parties, christmas parties or dinners, why not use these crowns to go with your festive crackers?

Or they can be used just as a general fun craft. Suitable for both children and adults so you can join your children in their celebrations. These crowns have a diameter of 18cm when made and are easily made smaller with 2 small cuts using a pair of scissors so these kings crown hats will fit kids and adults too.

They are easy to make, simply bend the card and glue the ends together.

A fun childrens party activity with lots of fun to be had in decorating these crowns, using pens, paints, stickers, gems and glitter, these crowns are sure to keep the little ones entertained. Be it a King, Queen, Prince or Princess crown? Its their choice.
View full details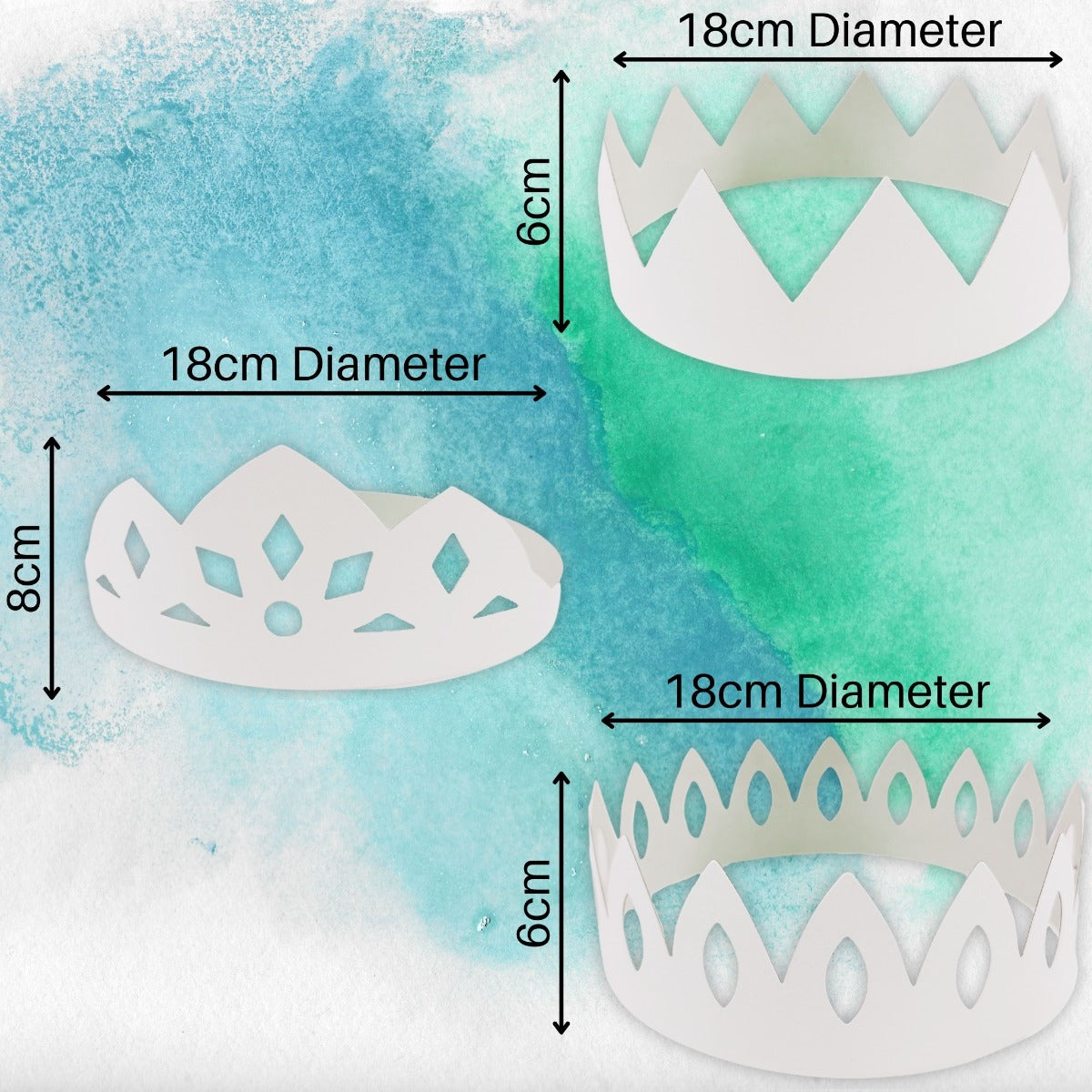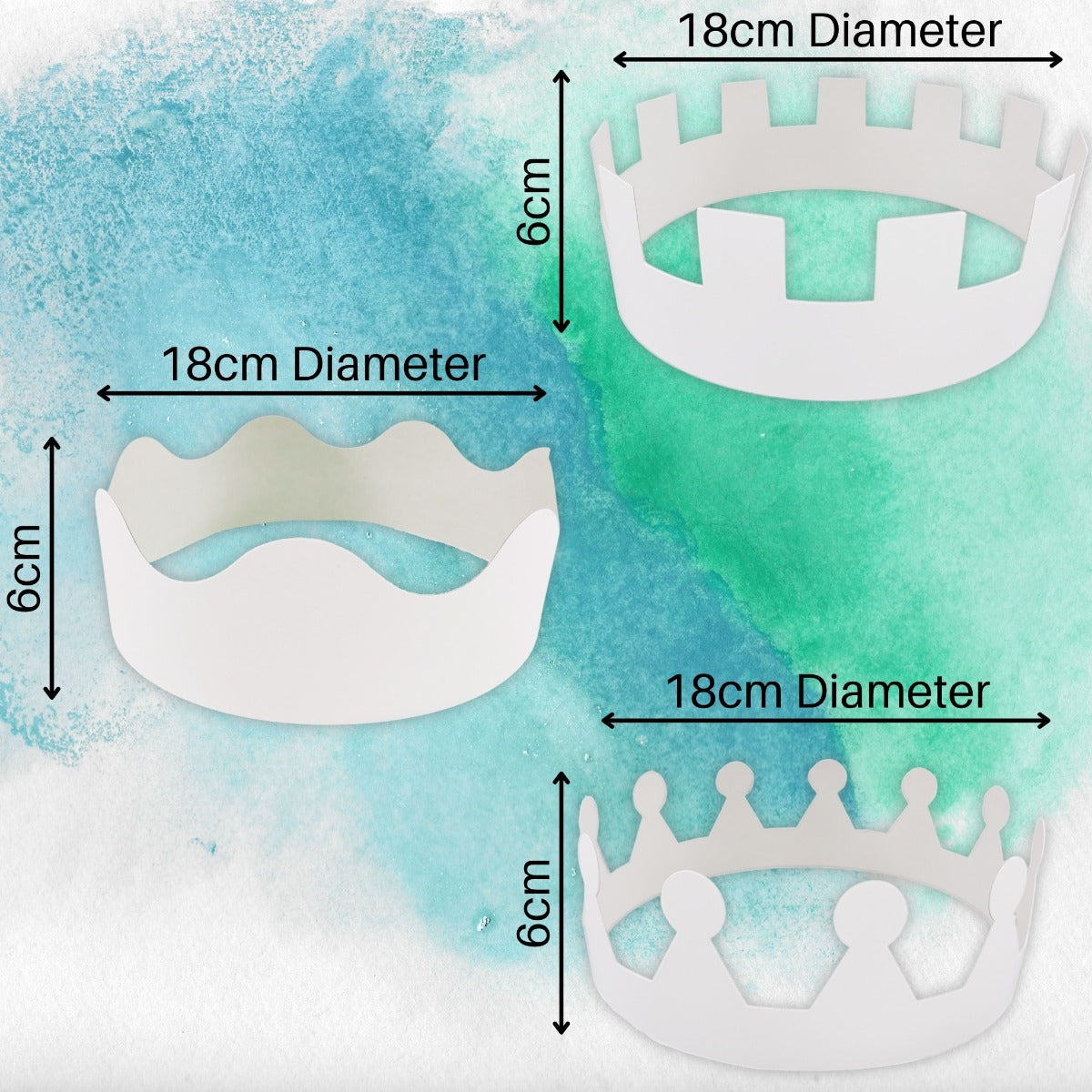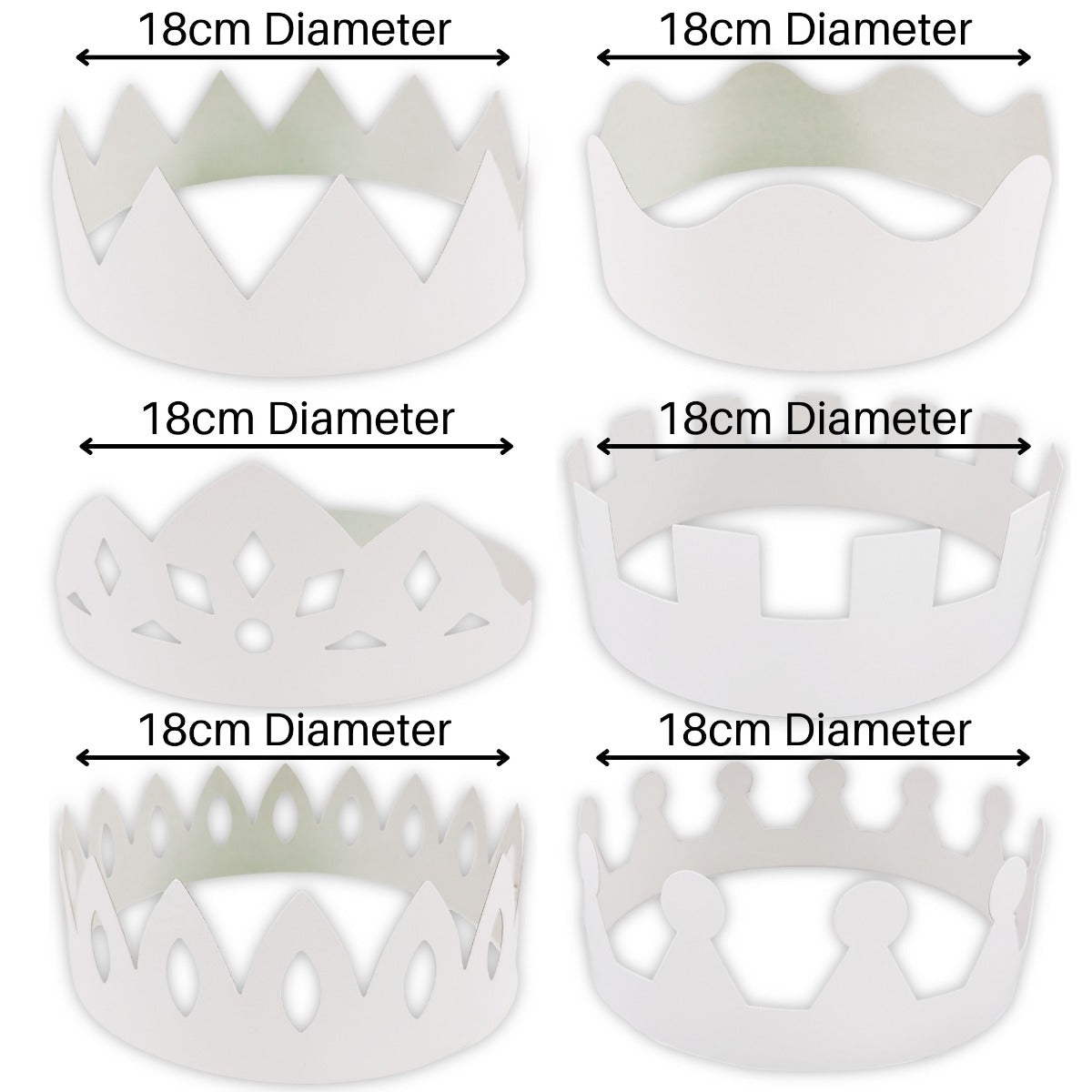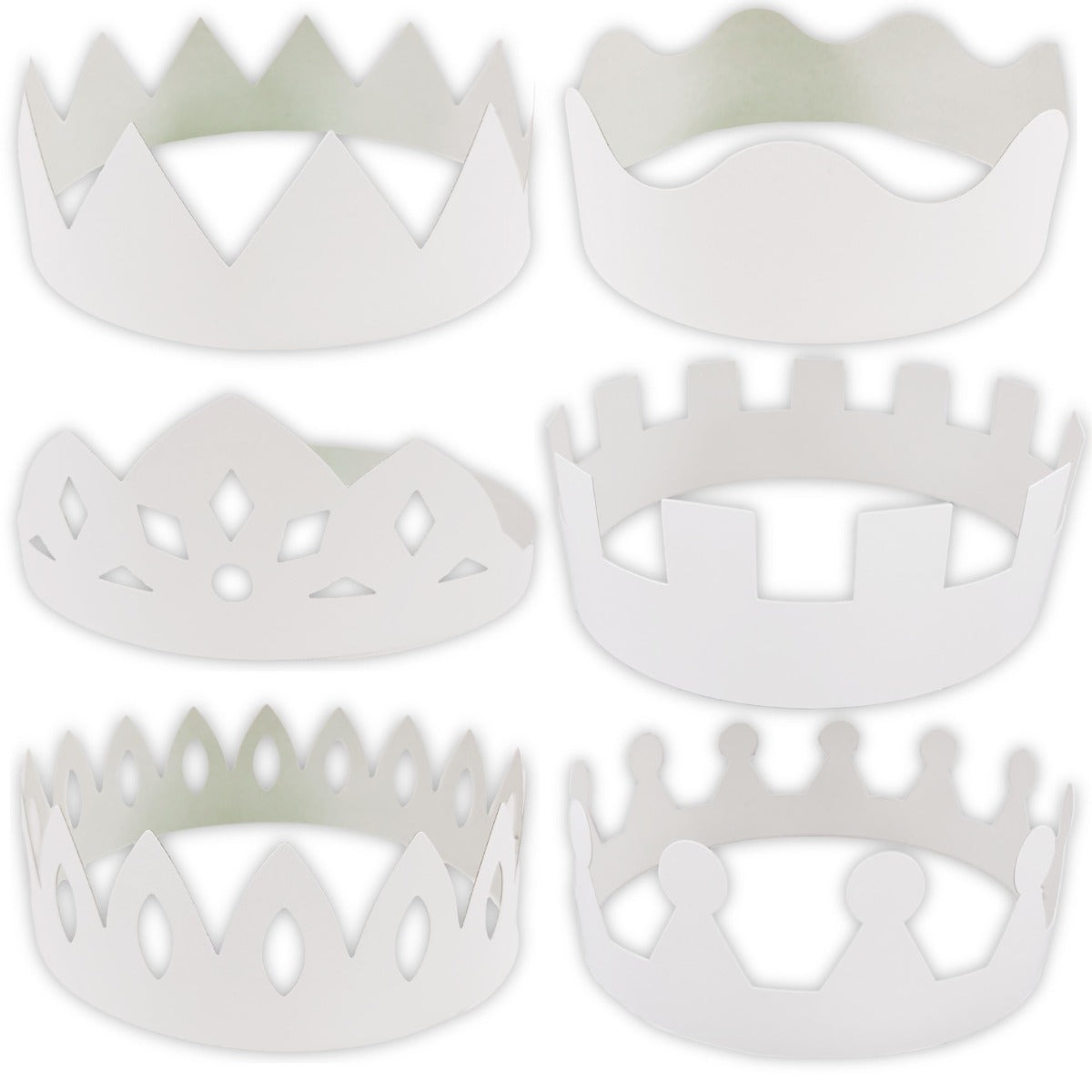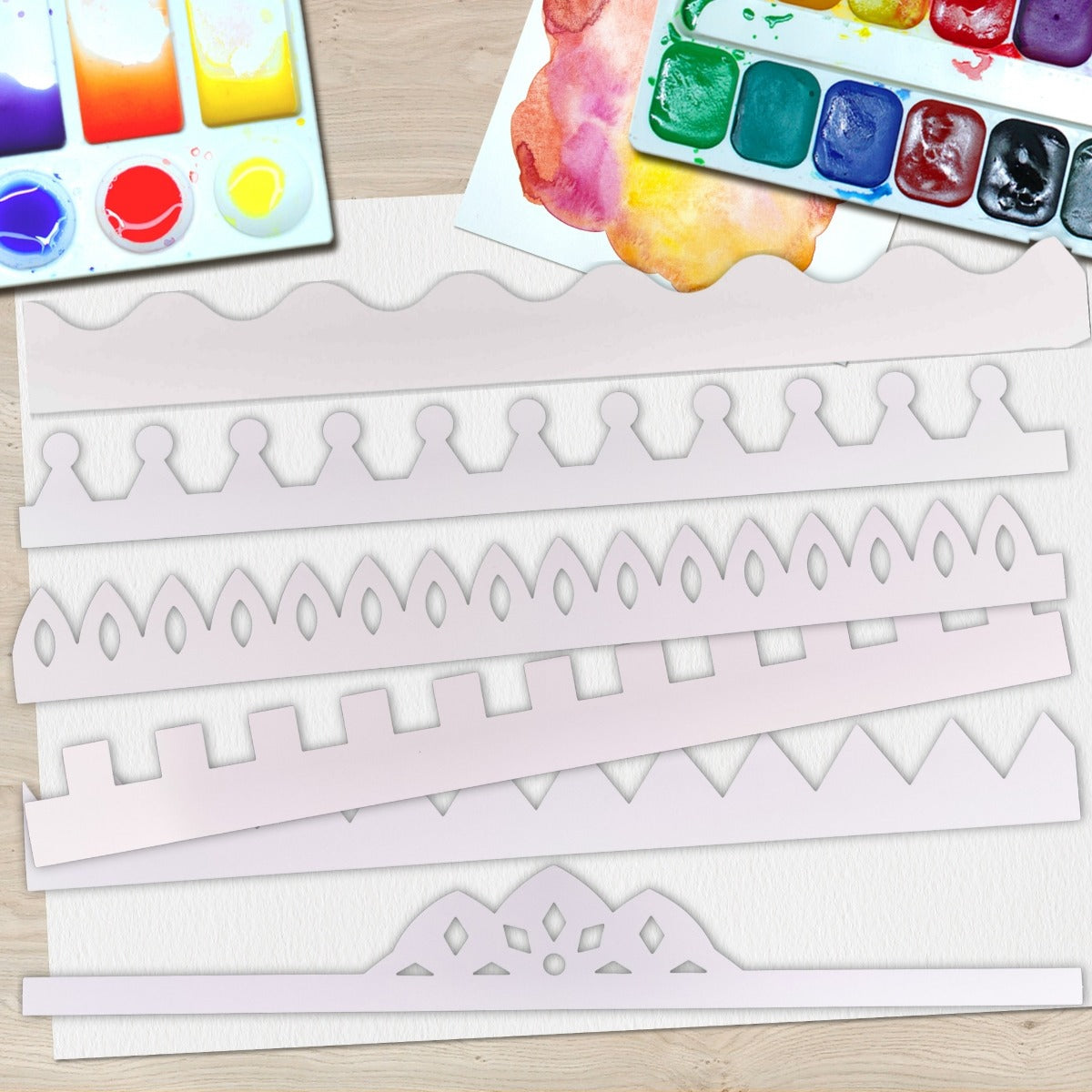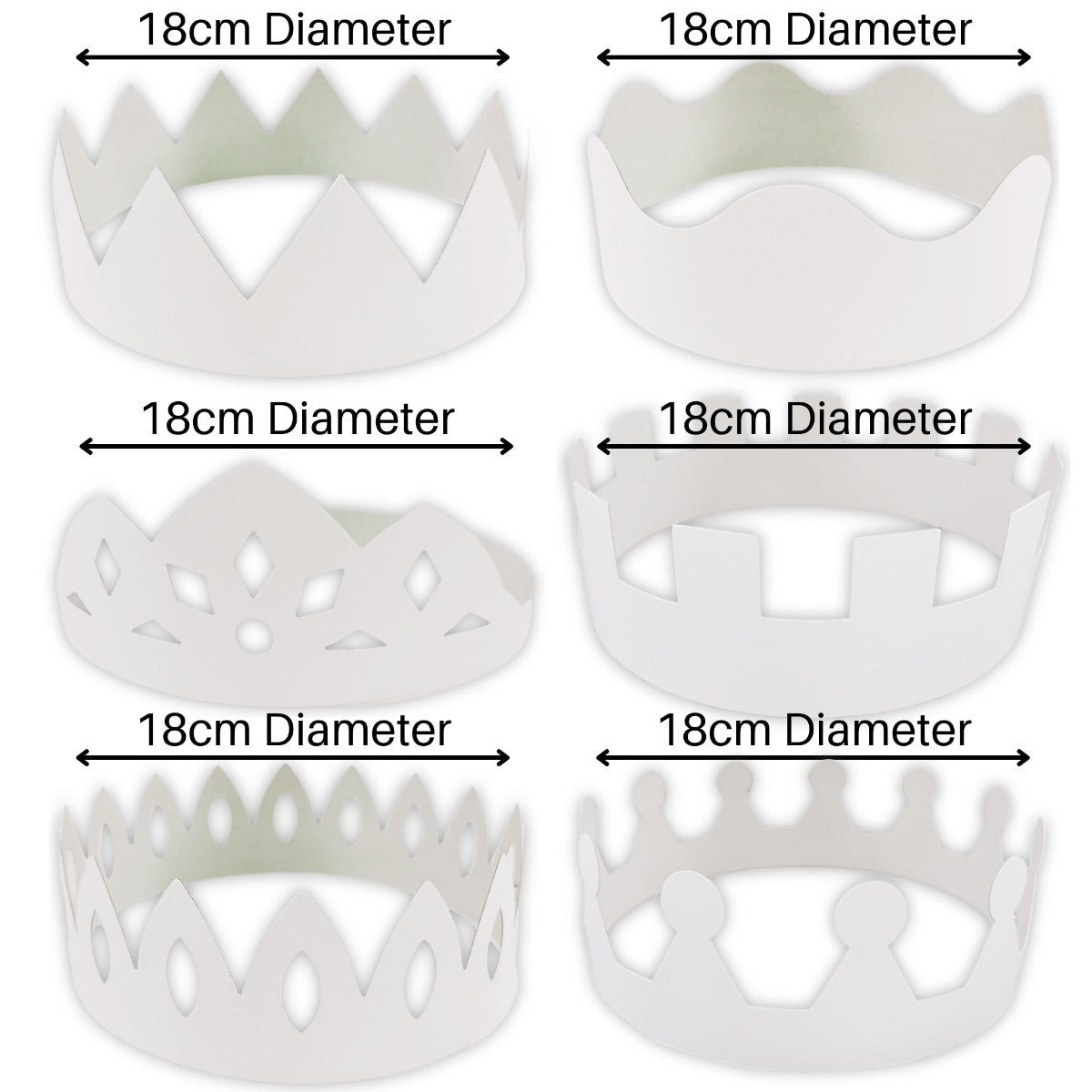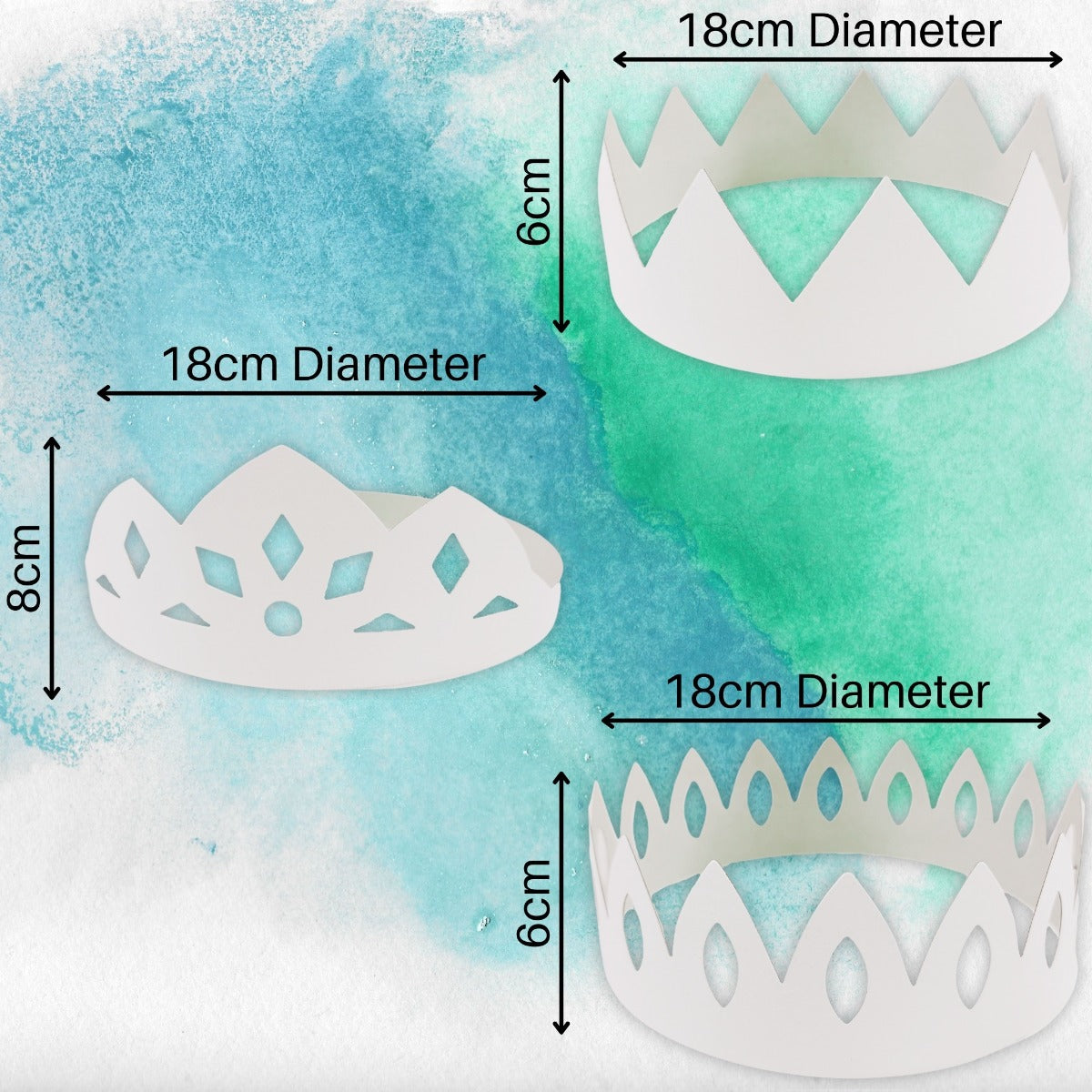 Make Your Own White Craft Crown Party Hats

Free Delivery on Orders over £50