Wooden Dolly Pegs Pack of 12
SHIPPING SUMMARY
free shipping on orders over £20.
Traditional wooden dolly pegs are great for imaginative play.

They can quickly become people, animals, monsters or anything else by the simple addition of pens, pencils or craft materials.

Each peg is 11cm tall and 1.3cm round. Dolly pegs are made of a smooth wooden, with a round 'head' and a split for 'legs'.

Easy to hold they can also be used for pegging!

Quick idea - Use some metallic doilies to make peg angels.
View full details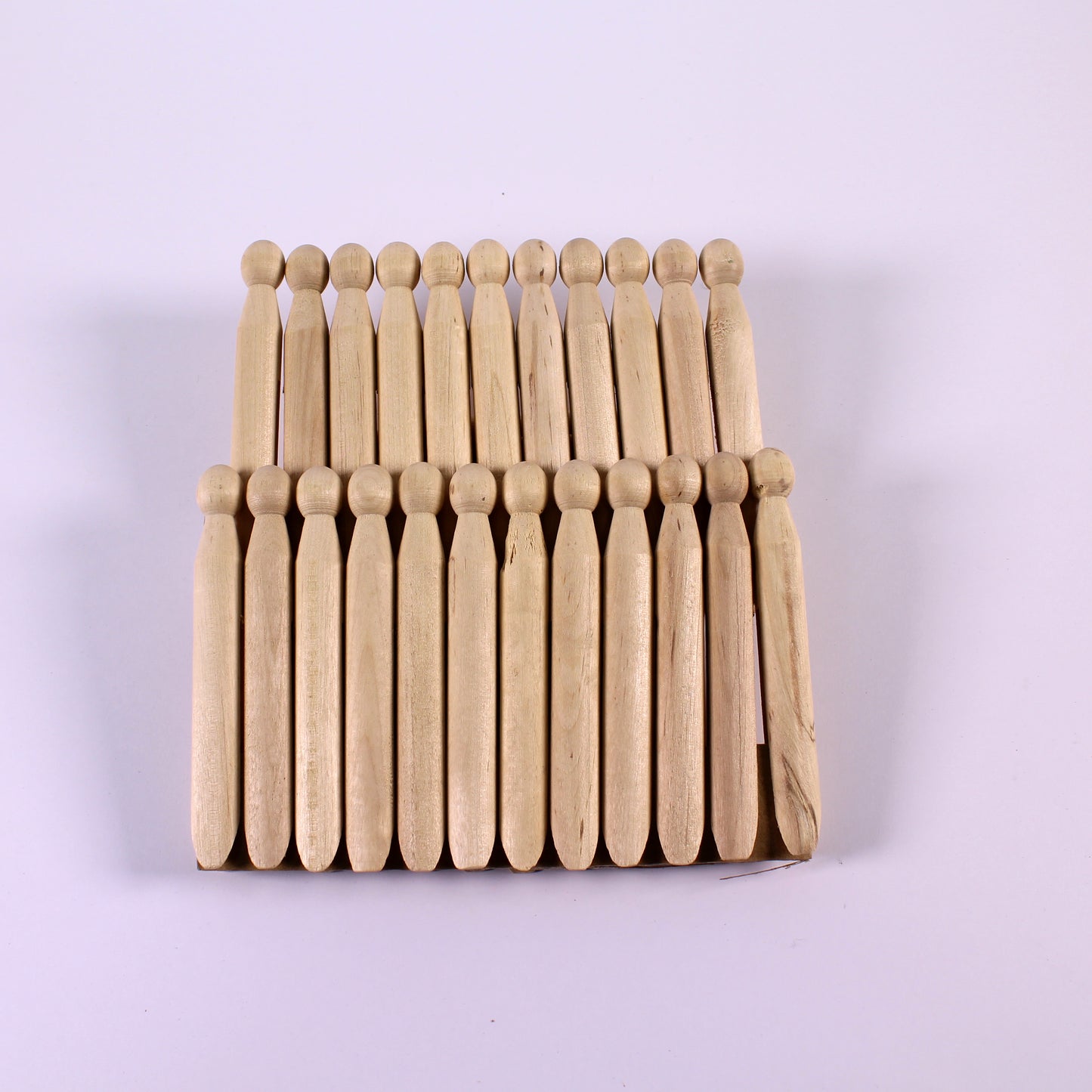 Wooden Dolly Pegs Pack of 12

Free Delivery on Orders over £50